BEST LITHUANIAN COMPOSITIONS OF 2019 NAMED
2020-04-21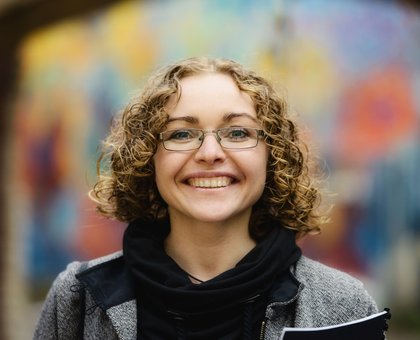 April 20 was the deadline in the online vote to select the best pieces of music written in 2019 by Lithuanian composers. Shrî by Egidija Medekšaitė came out as the listeners' choice with 10,813 votes. This earned the composer, based in England, a vacation in the Composers' Guest House in Druskininkai. 
A total of 87 compositions written by Lithuanian composers and representing different genres, from miniatures to large-scale and interdisciplinary pieces, had been submitted for the competition. Following the vote, the jury presented the all-female list of winners in five categories bringing to the fore the composers who have been inspiring Lithuanian and international audiences for many years already. The only male winner, the original and unpredictable artist, took the young composer's prize.
The award ceremony was conducted online, yet the prizes are no less valuable. Composers and musicologists have extended their congratulations, in written form, to all the winners. They include insights, sincere emotions and well-wishing.
LIKE GORGEOUS EXOTIC BIRDS
Composer Rita Mačiliūnaitė, who lives in Lithuania, took the prize in the category of stage music for her dance opera Amžinybė Ir Viena Diena (Eternity and one day). The production of the Lithuanian National Opera and Ballet Theatre was directed by Itzik Galili who also took other roles in the project, including those of choreographer, poet and set, costume and light designer.
Beata Baublinskienė, musicologist and head of the jury, congratulates the winner:
"In the annual musical panorama, stage pieces often emerge as gorgeous exotic birds; they are rare, yet usually they stand out due to their otherness. They differ in the very nature of music too, because a stage piece does not end when compositional ideas are brought to fruition; the end result depends on the intentions of the whole creative team.
One of the considerable challenges that Rita Mačiliūnaitė needed to cope with while writing music for the dance opera, was the need to reconcile two different genres as the music had to be fit for both dancing and singing. As an author of several chamber and dance operas, the area she had entered more than ten years ago, she had had considerable experience and set of skills. In addition to that, her intrinsically theatrical nature has helped her to produce music that lies in line with her compositional style, yet is grander in scale, the music for the big stage.
Her artistic collaboration with choreographer, director, set designer and poet Itzik Galili has borne an unconventional fruit of mixed-genre type. The Eternity and One Day raises more questions than it gives answers. Yet from the present-day perspective, wasn't this piece, laden with semitones, poetic allegories and inexpressible longing, a presentiment of the spiritual disarray the world has recently been experiencing?"
MUSIC WORKS AS A MAGNET
In the category of orchestral pieces, the prize went to Žibuoklė Martinaitytė, the US-based composer who earned important awards in the early 2020 too. Her Sielunmaisema for cello and string orchestra enjoyed its premiere performance 20 June 2019 at a music festival in Klaipėda and was played by Mindaugas Bačkus and Klaipėda Chamber Orchestra conducted by Hartmut Rohde. 
Eglė Gudžinskaitė, musicologist and member of the jury, congratulated the composer:
"The music written by Žibuoklė Martinaitytė during the last decade works as a magnet. 
The horizons shining in blue, the harmonic depths sunken in blueish haze, the sound clusters pouring out in impressionist shades – these descriptions are merely a hopeless attempt to outline the hypnotic impact that pervades you both in the concert venue, where her music first reaches you, and while repeatedly listening to the recordings. It is no wonder, then, that premier performances of each and every piece by Žibuoklė Martinaitytė have recently become the must-attend events. Over the past several years, she earned several international honours, including two gold prizes at the Global Music Awards in 2019 where she was named the best composer, while her In Search of Lost Beauty… came first in the best album category. Just a couple of weeks ago, she was granted a highly prestigious scholarship by the Guggenheim Foundation, which supports internationally acclaimed artists.
Likewise, it is not surprising that both of her pieces submitted for the last year's competition run by the Lithuanian Composers' Union, came strong leaders after the votes of the jury had been counted. More to that, they would both make it into the top five of 2019! Her Sielunmaisema, a meditative four-part dreamy voyage across the soundscapes of memory, was named the best orchestral piece, yet I dare say her Saudade, a symphonic composition of enthralling melancholic nostalgy, was a similarly strong candidate for the top spot.
The blue period of her music, something she often mentions in articles, discussions and annotations, also reveals itself beautifully in all related images, such as photographs, cover of her CD and even details of style, let alone her name, the Lithuanian word for liverleaf. Žibuoklė (Violet) is the flower in the most spectacular blossom."
THE POETIC SONG OF THE MOON
Composer Diana Čemerytė, who lives in Germany, was awarded the prize as the author of the best chamber instrumental piece titled Mondgesang (Moon song) and dedicated to her mother. It appears on Mondgesänge für Blockflöte und Akkordeon, the composer's first CD released by Genuin Classics in 2019 and recorded by flutist Sabine Ambos and accordionist Mirjana Petercol. 
Teisutis Makačinas, composer and the president of the LATGA Association, the financial supporter of the competition, sends his congratulations to the winner: 
"The LATGA Association, which brings together and represents Lithuanian authors, keeps a close eye on creative activity by supporting, among other things, composition and distribution of new music. We are proud to be the long-standing supporters of the competition to select best new pieces, the event particularly important to our cultural life. The composers are active, the harvest is plentiful, so we express them our gratitude and appreciation – waiting for their new works.
I have been assigned a pleasant mission of congratulating, in virtual mode, composer Diana Čemerytė, who is the author of Mondgesang, the best piece for instrumental ensemble, and a well-known name on the international stage. My mission is even more pleasant due to the fact that Diana Čemerytė started her impressive composer's career as a student of the Vilnius Juozas Tallat-Kelpša Conservatory, where I was teaching composition and counterpoint back then. I wish a great success in your creative aspirations!"
GRAND, BOUNDLESS, NEVERENDING MUSIC
Composer Justė Janulytė, who lives in Italy, won the prize in the category of vocal and choral music with her Now I'm Nowhere, the piece which was first performed by the Estonian National Male Choir, directed by Mikk Üleoja, 16 November 2019 in Tallinn.
Here is what Asta Pakarklytė, musicologist and head of the Lithuanian Music Information Centre, wrote about it:
"Now I am nowhere, but I would like to find myself in the north," wrote Lithuanian poet Alfonsas Nyka-Niliūnas whose verses inspired Justė Janulytė. The north is perfectly appropriate, but her music could get you to a variety of other places too, including desert, ocean, Chernobyl, star, cosmic nebula, and gigantic rumble of empty spaces. It could be any place, where her music usually transports you. It is where one experiences only consistency, space, weight, power and intensity rather than specific parts and details. It is where one encounters the matters and dimensions that frighten and can be dangerous; they overwhelm you because you are barely capable of grasping and matching them.
Such things bring awe and wonder, yet they simultaneously dampen down and make you weary, because they require still observation or else you will inevitably miss something. This makes you nervous, because you cannot switch the other mode or turn away or else you will miss out completely without ever experiencing this in full.
In other words, Justė Janulytė's music is grand, almost in classical Kantian description. It is not even beautiful, because, in the philosopher's point of view, beauty is related to certain forms and distinct qualities, while grand is something limitless, never ending and related to serious acts of imagination. Beauty, according to Kant, enforces the feeling of vitality, while grandness stifles vitality in order to make it burst out later, when everything comes to an end. Thinking along these lines, Kant concludes that the things as such, especially those created by a man, are not grand, yet they help to convey the grandness, because it is our imagination that creates the sensation of grandness. And this is precisely what Justė Janulytė's music does. It activates human imagination and, ostensibly, this is the reason it enjoys such a great success internationally."
LONGING FOR SPIRITUALITY, TENDERNESS AND LOVE
Shrî by composer Egidija Medekšaitė has been voted by the jury the best electroacoustic and interdisciplinary piece.
Linas Paulauskis, musicologist and the member of the jury, extended his congratulations:
"How many composers in the world base the structures of their pieces on textile patterns? And, the other way round, how many of them weave following the music they had created? Fewer than few? And what about those who combine it all with the laws of Indian ragas? Fewer still?
Egidija Medekšaitė is such a unique artist, a professional composer and textile designer. Her Shrî for string quartet and pre-recorded strings was written in 2019 and enjoyed its debut performance in September by Apartment House Ensemble during the Totally Thames Festival held in a mysterious underground venue inside the Tower Bridge in London accessible after a five-minute descend by the old staircase.
For Egidija Medekšaitė this type of music is no exception. On the one hand, it is likewise closely tied to textile patterns; on the other, its harmony is based on the mode of the Shrî Raga, which is related to Shiva, the Indian god of destruction. Moreover, it is linked to several emotions and states of mind, such as lethargy, melancholy, loneliness and segregation. The raga may also be associated with the time of day, the evening prayer. In addition to that, it speaks about the longing for spirituality, tenderness and love, the composer says.
What is it that helps artists to predict just what we all experience right now?"
THE EXPANDED CONCEPT OF NORMALITY
Andrius Šiurys, the creator of academic, electroacoustic, and applied music for theatre and cinema, received the prize as the best young composer. 
Ramūnas Motiekaitis, composer and member of the jury, wrote:
"Somebody knocks on the door at the Music Academy and the Composers' Union. Somebody is placed under suspicious observation for a number of years in order to establish whether he or she is of the same breed. Somebody is quickly accepted, climbs on a pedestal and becomes a symbol of national pride at a very young age. Somebody walks in the backstage and plays with shadows. Somebody always feels restless and lives in several homes and for that reason is considered too versatile and unreliable, or perhaps vice versa – open, playful and creative.
Whenever you come across a less familiar name of composer, google it and then head to the SoundCloud. (Is there any other suitable place? Those who wish to exist need to be there.) The service offers a number of categories, including electroacoustic, ambient, dreams, contemporary, chillout, triphop, dream pop, storytelling, orchestral, clics, break beats, post dubstep, ambient psychodelic, dark ambient, easy listening and so on. Who own them? A person or a socio-stylistic conglomerates? Well, this is not very important nowadays. How many of these styles are known to us, members of the Lithuanian Composers' Union, who are expected to present verdicts? 
We listen. The unbelievable combination of styles brings together alternative and academic music, the one we are more familiar with. Strong and convincing theatricality, electronic music and meticulously written sheet music –all this applies to the young composer whom we wish to give our award to and who, a competent dweller of the universe of alternative music, has approached our circle and enriched us. I remember a stinging question I was once asked long ago, when I was young, "Are you capable of writing normal music?" I wish to believe that by giving this prize to Andrius Šiurys we acknowledge that the concept of normality in music has expanded and that this has happened precisely because of the composers like himself."
BEST LITHUANIAN COMPOSITIONS OF 2019

Stage music | Eternity and One Day by Rita Mačiliūnaitė 
Orchestral music | Sielunmaisema by Žibuoklė Martinaitytė 
Chamber instrumental music | Mondgesang by Diana Čemerytė
Vocal and choral music | Now I'm Nowhere by Justė Janulytė
Electroacoustic and interdisciplinary music | Shrî by Egidija Medekšaitė

Young composer prize: Andrius Šiurys
Listeners' vote: Egidija Medekšaitė

You can stream fifteen best pieces of 2019 at www.muzikosantena.lt/konkursas.  
The annual competition to select the best new Lithuanian music is run by the Lithuanian Composers' Union. The project has been partly financed by the Lithuanian Council for Culture. In partnership with the Lithuanian Music Information Centre. Awards by the LATGA Association.
Lithuanian Composers' Union