New contemporary music festival Baltic Music Days launches in 2021
2021-01-15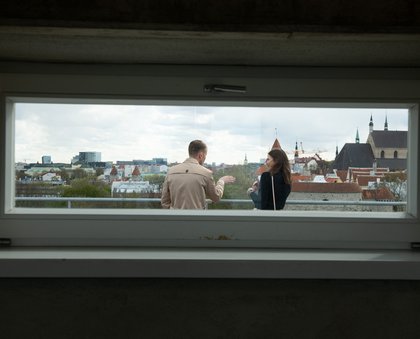 This spring Estonian Music Days will host the first Baltic Music Days in Tallinn and Tartu (22.04. – 02.05.2021). A festival dedicated to Baltic contemporary music was initiated by the Estonian, Latvian and Lithuanian Composers' Unions. An umbrella organization the Baltic Contemporary Music Network was established in 2019 with an aim to jointly develop the international visibility of outstanding Baltic musicians and composers. The network's objective is to provide support to the scene, strengthen international relations, build new connections, generate collaborations and increase performance opportunities abroad focusing essentially on the neighboring countries. 
One of the main activities of the Baltic Contemporary Music Network is to organize the Baltic Music Days festival with an ambition to reach a wider foreign audience and bring additional competent concert visitors. Activated communication will also give new insights and provide a better overview and understanding of the current contemporary music scene in the neighboring countries.
The chairman of the Lithuanian Composers' Union Mykolas Natalevičius says: "It's a big pleasure to see that our common goal to connect contemporary music institutions from the Baltic states is thriving in these difficult times. Despite the uncertainty and various issues, our activities, for which we dedicated the last two years, are finally starting to become a reality. Our countries are small in size and population, but big in culture and in the contemporary world. Considering how overloaded it is already with information and various cultural activities, it is very important to focus and collaborate. I believe that our first Baltic Music Days festival will show the richness, variety and authenticity of contemporary music from Estonia, Latvia and Lithuania. It will be an intriguing experience."
The Baltic Music Days approaching this spring will be the first festival to take place within the new music network. The festival will start rotating between the Baltic states and will take place in a different country and its various cities each year. Next year the Baltic Music Days will be held in Kaunas, Lithuania followed by Riga, Latvia in 2023, and then return back to Estonia again in 2024.
This year's opening concert will be held in Tartu, the second largest city in Estonia. 
In addition to local performers, the program will include musicians from Latvia and Lithuania. Every piece in the concert programme is composed exclusively by the Baltic contemporary music composers.
Each year the compositions and concerts revolve around a central festival theme.
The focus of 2021 is "DNA" which seeks a dialogue between science, biological genetics, musical thinking and cultural origins.
The performers list of Baltic Music Days 2021:
Synaesthesis (Lithuania), Riga Sinfonietta String Quartet (Latvia), Quadra Piano Quartet (Latvia), Twenty Fingers Duo (Lithuania), Maria Faust, Ensemble of Estonian Electronic Music Society, Kadri-Ann Sumera & Talvi Hunt, Ensemble for New Music Tallinn, YXUS & Iris Oja, EMTA Sinfonietta, Trio Hetk, Ensemble U :, Tallinn Chamber Orchestra, Estonian National Symphony Orchestra and Estonian Philharmonic Chamber Choir.
More information:
www.estonianmusicdays.com
www.balticnewmusic.com