Best 2020 Music by Lithuanian Composers Named
2021-03-26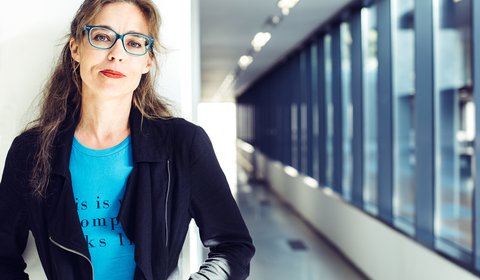 On 26 March 2021, during the live online broadcast, best pieces of music written by Lithuanian composers in 2020 were announced.
 
The competition included five categories in which four composers were named winners, in addition to two other prizes, one for the best young composer and the other for the composition voted best by general public.
Toks jausmas, tartum važiuočiau namo (Feels like coming home), a piece by Andrius Šiurys, was named the winner in the category of electronic and electro-acoustic music. It premiered 20 December 2020 during the virtual festival hosted by the Composers' House. The composition was performed by the Twenty Fingers Duo: Lora Kmieliauskaitė on violin and Arnas Kmieliauskas on cello.
Dominykas Digimas won the prize in the category of vocal and choral music with his Oscillations for four voices. The piece appears in Melos. Minimal Voices, the debut album of the Melos Vocal Ensemble.
Solastalgia for chamber ensemble by Žibuoklė Martinaitytė came first in the category of chamber music. The composition was first performed in 2020 during the Muzikos Ruduo Festival by Synaesthesis, a Vilnius-based ensemble conducted by Karolis Variakojis. 
The internationally renowned ensemble was also engaged in recording Dominykas Digimas's musical ideas for Why Does This Appear?, a film directed by Kristijonas Dirsė, which earned Digimas an award for the best interdisciplinary composition.
Ramūnas Motiekaitis was named best in orchestral music with his (Ne)išsipildymas ((Not)fulfilling), which premiered 30 September 2020 at the Klaipėda Concert Hall. The debut performance included cellist Mindaugas Bačkus and the Klaipėda Chamber Orchestra conducted by Matthias Kuhn.
Beata Juchnevič, the winner of a number of other composition contests, was named the best young composer.
Da pacem Domine for chamber choir by Vaclovas Augustinas won the public vote. The piece was recorded online by the members of the Jauna Muzika Choir of Vilnius Municipality.
 
All in all, fifteen pieces of music had been presented before the jury. Their recordings will be available at http://muzikosantena.lt/konkursas/ until the end of April.
The jury consisted of ten experts in new music appointed by the Lithuanian Composers' Union. Chaired by musicologist Beata Baublinskienė, it also included composer Marius Baranauskas, oboist Robertas Beinaris, kanklės player Aistė Bružaitė, musikologists Eglė Gudžinskaitė, Linas Paulauskis, and Rima Povilionienė, pianist Rūta Rikterė, conductor Karolis Variakojis, and composer Mārtiņš Viļums.
The award ceremony is on YouTube, please check the channel of the Lithuanian Composers' Union: https://www.youtube.com/channel/UCwf87Z6NK4Nq0WGuTaVduXA
The competition to select the nation's best new music is an annual event hosted by the Lithuanian Composers' Union in partnership with the LRT Klasika TV channel and the Music Information Centre Lithuania. The awards have been presented by the LATGA Association. The Lithuanian Composers' Union is financed by the Lithuanian Council for Culture.