Best Music of the Vox Juventutis Contest in a Performance Ripened by the Quarantine
2021-04-28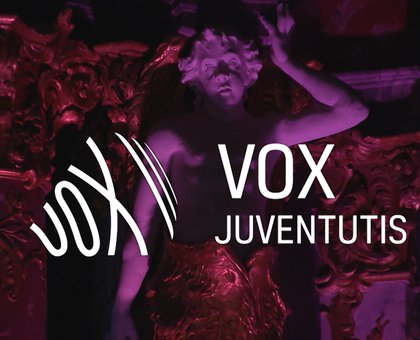 This Friday, April 30, a long-awaited premiere is to be streamed on lrt.lt, the website of the Lithuanian public broadcaster, in the form of the concert that will feature the winning music of the Vox Juventutis Competition performed by the Jauna Muzika Choir. The show will crown the 14th contest which ended almost one year ago, but whose concluding performance had to be rescheduled several times due to the pandemic.
The broadcast will feature a total of ten pieces of music written by the students of the Lithuanian Academy of Music and Theatre, and the Jāzeps Vītols Latvian Academy of Music. Marked by exceptional emotions and novel experience, they are all like tiny narratives touching upon what is important to the youngest generation of creative men and women.
"The global pandemic has revealed that we are still able to keep our trust alive, even when confronted by a global calamity. After the concert halls shut down and the public life halted to a still, people did not stop to sing and write music. We turned to the arts as to an inexhaustible source of hope and support. We are sure now that the art is a necessity rather than a luxury," writes composer Lukas Butkus in the annotation to his piece, the winner of the first prize.
The Jauna Muzika Choir, conducted by Vaclovas Augustinas and Jaunius Šakalys, will sing ten compositions selected out of the total of 24 submitted pieces. The winning list, compiled by a jury, includes Evening Hymn by Michael Hale; Terra Incognita by Salomėja Petronytė; Mūsų Sielos – Balti Skudurėliai, Saulėj Išdžius (Our souls are white little rags that will dry up in the sun) by Viltė Žakevičiūtė; Gegutė Sode, Sode Kukavo (A cuckoo sang in the orchard) by Goda Marija Gužauskaitė; Mirabile Mysterium by Alise Bērziņa; In Monte Oliveti by Jurgis Kubilius; Angelui Sargui (For the guardian angel) by Ieva Parnarauskaitė; They All Return by Lukas Butkus; Lullaby for the Dead by Beata Juchnevič; O Salutaris Hostia by Gaitis Jānis Pujāts.
The show will be hosted by musicologist Rasa Murauskaitė.
"Free from your own chains, calm down and listen. Enjoy the poetry of everyday. Discover the Undiscovered Land within yourself and let the dragons fly up the vaults. Reach out for new worlds so that every human you encounter and every experience you come through lead You towards You. Set off for a journey," is how composer Salomėja Petronytė encourages listeners to delve into an extraordinary musical experience.
Vox Juventutis, the competition of choral music for young composers, was launched in 2006 by the Lithuanian Composers' Union and the Jauna Muzika Choir of Vilnius Municipality. They are financed by the Lithuanian Council for Culture and the Municipality of Vilnius. LRT, the Lithuanian Radio and Television, is the official broadcaster of the final concert.