MikroFest Vilnius 2021
2021-08-27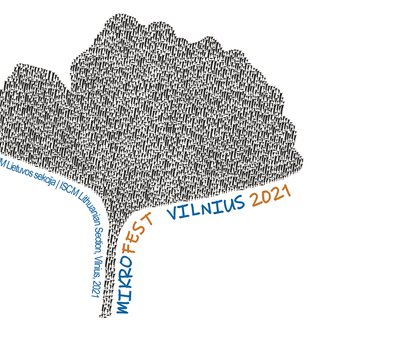 The MikroFest Vilnius 2021 Festival, organized in Lithuania for the first time on 9–11 September 2021, integrates into a vibrant international network of microtonal music festivals, including both European and American events. 
In cooperation with the International Ekmelic Music Society (Austria) and the US section of ISCM, MikroFest Vilnius 2021 presents an intriguing international panorama of microtonal music.
In the concert programme, performers William Anderson (USA), Linnéa Sundfær Casserley (Norway, Finland), Iván Hernández (Mexico), Agustín Castilla-Ávila (Austria), accordion duo DuoXamp (France), and string quartet Chordos (Lithuania) will perform works by composers from thirteen countries. 
During the festival, the audiences will hear the compositions by Justina Repečkaitė, Agustín Castilla-Ávila, William Anderson, and Vytautas Germanavičius, written specifically for this event. MikroFest Vilnius 2021 continues the anniversary programme of the ISCM Lithuanian Section, dedicated to the centenary of the International Society for Contemporary Music.  
Concerts and lectures will take place at the Franciscan Monastery Concert Hall (Kėdainių 8, Vilnius), LAMT Julius Juzeliūnas Spatial Sound Sphere (Gedimino 42, Vilnius).
Mikrofest Vilnius 2021 organized by International Society for Contemporary Music (ISCM) Lithuanian Section, supported by Lithuanian Council for Culture, Lithuanian Academy of Music and Theatre.
Free entry, on site registration. 
ISCM Lithuanian Section inf.