LCU and Melos Ensemble invites composers to apply for a residence in Druskininkai
2022-04-21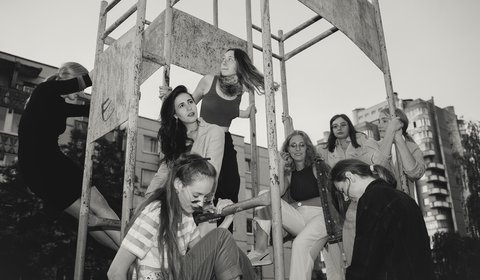 Two applicants will be selected. Each of them will receive a €400 one-time scholarship. In addition to that, the successful candidates will receive free accommodation and workspace at the Druskininkai Artists' Residence. AiR should take care of their travel costs and health insurance.
The residence will take place 20 June through 2 July, 2022. The two selected composers are expected to work individually during the first week, while during the following seven days they will rehearse together with the Melos. The concluding performance will take place in Church of Saint Mary's Scapular in Druskininkai.
The applicants are expected to prepare a single PDF document which must include the following:
- A curriculum vitae (1 page);
- Samples of his or her works, in the form of online links to the maximum of three audio or video pieces;
- A free-form outline of the concept of a new piece and/or a draft of the piece to be performed by the Melos (1 page).
Selection guidelines:
- The piece should be either a cappella or electro-acoustic;
- The live performance of the piece should involve no more than 7 female voices;
- The composers are free to use electronic and other tools in preparation of the musical material; 
- Duration of the piece should be approximately 15 minutes.
Looking for ideas that explore and focus one or few of the following:
- Space;
- Monochromous pallet of female voices;
- Textures;
- Single process.
Applications are to be emailed by 15 May 2022 – dar@lks.lt.

Please go online for more information on the Druskininkai Artists' Residence.
For more information about about the New Vocal Music Collective Melos, please visit: www.meloscollective.com
Composers from outside Lithuania should check the most recent information in regard with travel conditions and restrictions provided by theMinistry of Health of the Republic of Lithuania.
Please make sure your country of residence allows travel to Lithuania before sending an application. 
The residence is supported by Lithuanian Culture Council.
LCU inf.